All of our coaches are volunteers who donate their time and expertise, instructing and encouraging skaters to reach their full potential.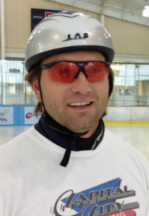 Coach Scott
Head Coach
Scott is our head coach and an active competitor. He is an Age Group National Champion (March 2013), and has competed at the national level many times and still skates at the Open level (highest level) of club competition. He has USS coaching level 2 certification, and brings this knowledge, skill, passion and dedication to all our members.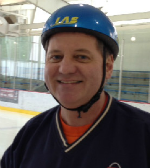 Coach Joe
Assistant Coach
Joe has been with Gateway since 1996 and has been skating since before calculators, much less internet and cell phones, or 1964. He uses his USS Level 2 certification to plan out practice schedules and arranges skill work to improve skaters in the most practical ways on and off the ice. Joe has been on the US Speedskating Coaching Development Committee since 2002, and has chaired the committee (2006-2010). Joe's speed skating knowledge and calm demeanor greatly effect skaters development.
Coach Lacy
Learn to Skate Coach
Coach Lacy is our Learn to Skate lead coach, technique coach and SkateMom. Lacy has boundless enthusiasm and practical knowledge to turn wobbly beginners into confident competitors, and budding racers into experienced skaters. She has been skating since 2004, and has assisted in Ellis Edge workshops and skate camps led by Sue Ellis, former US Short Track coach. She brings this technical experience right back to our skaters.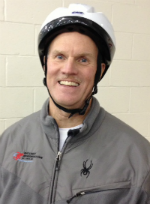 Coach Ed
Assistant Coach
Coach Ed has been speed skating since 1962, and has 50 years of experience. Ed is a USS certified referee. He brings to Gateway his years of experience and his knowledge of sport medicine. Ed carefully gives feedback on techniques for improved performance and speed and helps developing skaters understand the mental discipline needed for practice and racing.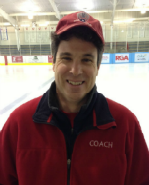 Coach Ted
Assistant Coach
Ted is our primary coach on the Thursday practices. He brings his resourceful energy and welcoming humor to the ice, instructing all levels of skaters to improved outcomes.