Coach Scott (Head Coach)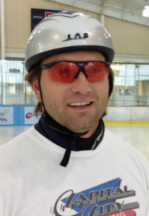 Scott is our head coach and an active competitor. He is an Age Group National Champion (March 2013), and has competed at the national level many times and still skates at the Open level (highest level) of club competition. He has USS coaching level 2 certification, and brings this knowledge, skill, passion and dedication to all our members.
Coach Joe (Assistant Coach)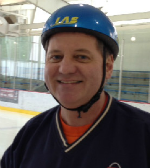 Joe has been with Gateway since 1996 and has been skating since before calculators, much less internet and cell phones, or 1964. He uses his USS Level 2 certification to plan out practice schedules and arranges skill work to improve skaters in the most practical ways on and off the ice. Joe has been on the US Speedskating Coaching Development Committee since 2002, and has chaired the committee (2006-2010). Joe's speed skating knowledge and calm demeanor greatly effect skaters development.
Coach Phil (Assistant Coach)
Phil focuses on our beginner skaters, patiently working with them to improve their skills.